Post by JohnH on Dec 23, 2013 20:12:09 GMT -5
This was a quick, pre Christmas, day-surgery procedure to bring some more life to a very inexpensive Strat. It's a Sansui brand, given to my son for free, since it had 'serious' electrical problems. Luckily he knew a chap who could fix it!

It looks quite nice, classic vintage Strat styling and had been hardly ever played. few dings and no fret wear, and even the plastic cover was still on the pg. Not expecting much, I plugged it in and was pleasantly surprised to find that the neck was entirely playable, better than most second hand guitars that I have come across. So it was definitely worth working on.

The electrical problem was an intermittent bad volume pot, not worth trying to fix and easily replaced. The tone of the ceramic pickups was a bit weak, not the worst though. They have dc resistances of about 6.2, 6.6 and 7.1k, quite high for singles. Based on the sound, this may be more due to thinner winding wire than to extra turns of 'hot' single-coil pickups.

The stock wiring was quite neat, all 250k pots, with separate 0.047 tone caps for each tone pot. Screened wire was used for the pickups and jack connections. The switch was a 7-lug in-line type with a single common connection. It works reliably.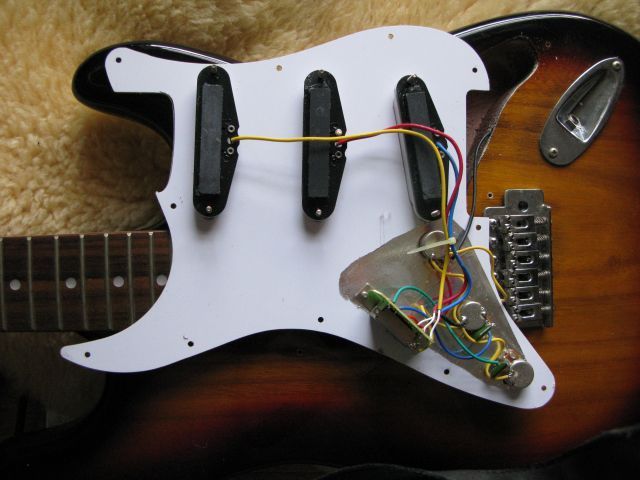 www.jocidapark.com.au/circuits/GN2/sansui1_zpsc4c7a7e8.jpg

Here' s the trem cavity, with the worlds skinniest trem block - definitely better to be decked (and see the nice hole through the back due to random routing in the pickup cavity!)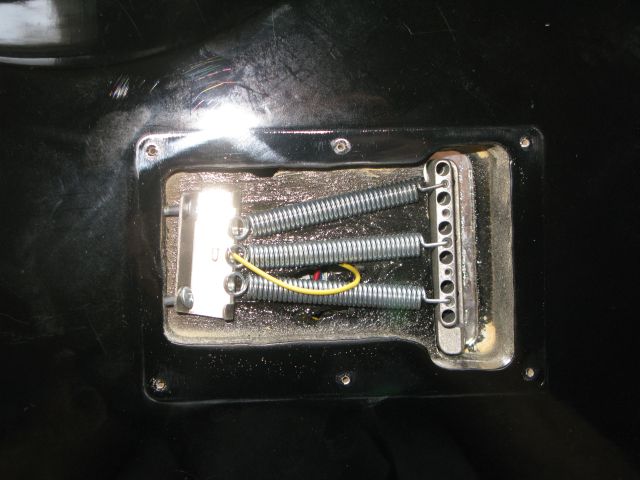 www.jocidapark.com.au/circuits/GN2/sansui2_zps7ee4f68d.jpg


Wiring Scheme

Apart from fixing the volume problem, we decided to add a few bells and whistles to expand and improve the tonal range. This was a good chance to try a new version how to get as much as possible by adding a single dpdt. The design is related to my SSM schemes, which were for HSS.

I reckon the three main things that most people might want to add to an SSS Strat are:

1. An N+B parallel sound
2. Tone control of the bridge pickup
3. Some series options. But it is often noted that such series sounds between single coils can become too muddy if not controlled. With simple (not noiseless) singles, the best series options are probably by adding M in series to B, N or B+N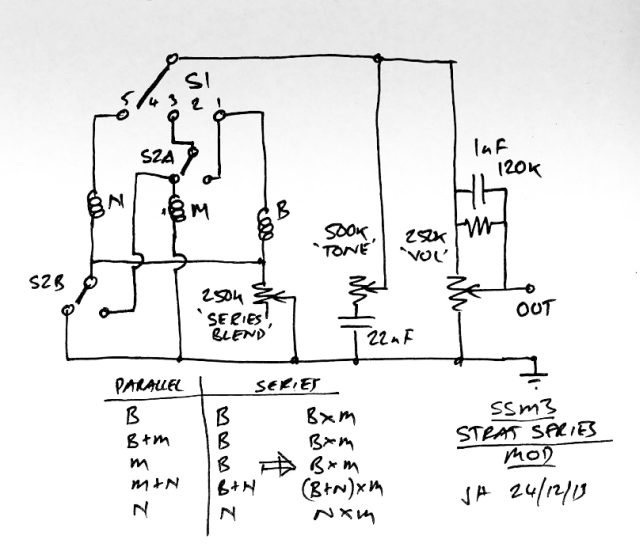 www.jocidapark.com.au/circuits/GN2/SSSdpdt241213_zps4dc50fde.gif

So a dpdt sub-mini toggle was added which disconnects the M and puts B in its place, resulting in N, N+B, B, B. B options. The M pickup drops into a series position below the others, bypassed by the series blend pot, so you can then fade up to NxM, (B+N)xM, BxM, BxM, BxM. All of these full series settings are nominally hum cancelling.

There's four distinct new sounds, but the in-between series sounds are also particularly nice, just adding a touch of extra mids to thicken the tone. Clearly there is some redundancy in repeated settings, but this also leads to the ability to make several useful one-switch transitions, such as B to BxM or B+M to BxM.

To go with this, the single tone pot was wired as a master tone, using 500k to reduce load, with a 0.022uF cap. One of the old 250k pots became the replacement volume pot, with treble bleed for better low volume clarity.

This scheme seems to fill out the range of these pickups, and it's made it an enjoyable axe to play. I'd be happy to put this scheme into a better Strat too.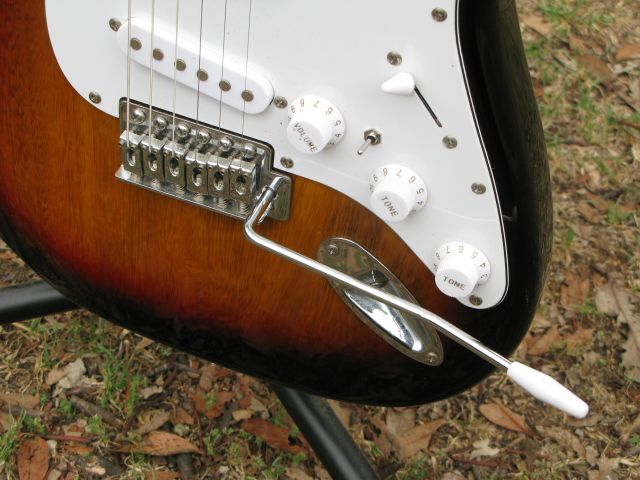 www.jocidapark.com.au/circuits/GN2/sansui5_zps77a8770f.jpg"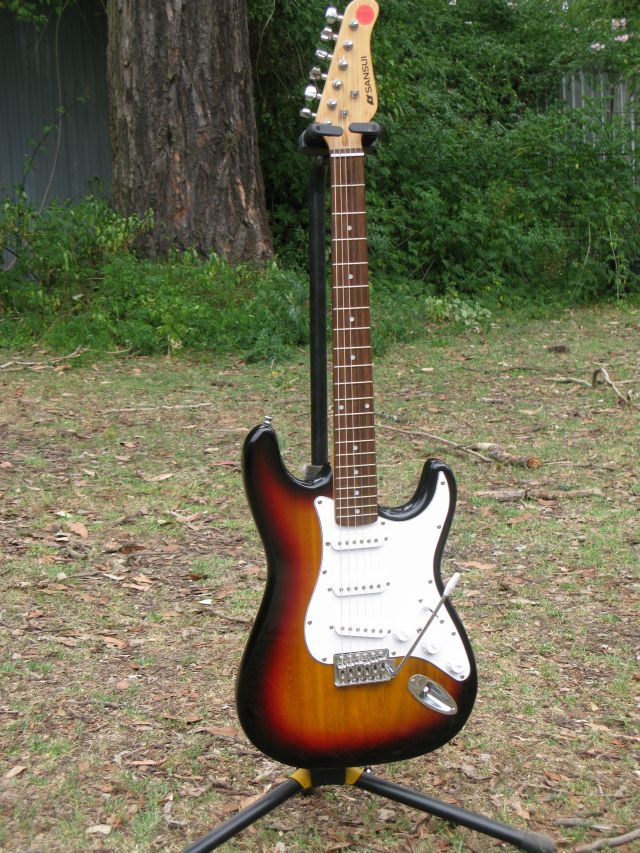 www.jocidapark.com.au/circuits/GN2/sansui4_zps0977d816.jpg

John