Post by cynical1 on Jul 18, 2016 14:13:48 GMT -5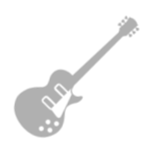 He Cyn1, you seen my videos and my arms, do I look like a bodybuilder?
It's always the wiry ones you have to watch out for... Actually, a trick I learned years ago was to grab the shortest screwdriver in the box to attach the neck. You get less torque on the shorter screwdriver so you run less of a risk of over tightening.
Anyway, I'll phone the tech right away about the 5th screw, although he is such a stubborn person that he'd reject the idea cause he didn't think of this first!
<after 5 mins>
Just called him, he said this wouldn't be necessary... (as I predicted). He told me this would prove extra strong... Lets hope.
Well, he may be right. I'm still guessing on what his body dowel fix is, so give him the benefit of the doubt.

Anyway, he is stubborn but also very knowledgeable, and I trust him.
Yeah, stubborn...where have I heard that one before... What he proposes and why he proposes it makes sense to me. I think we may use different terms, but the end result appears to be going in the right direction.
(btw he thinks I am stubborn)
I wonder where he gets that impression?

...like my nut is low... I did all the tests + proof by playing + proof by ear that my nut is nowhere near low. But the strings weren't on to proove this. So, e.g. if I have him replace the 1st fret, which I did with metal epoxy (which works great but looks meehhh), the guy will want to raise the nut and level all frets instead of replacing the offending fret, whereas by the epoxy fix *i prooved* that the culprit was the first fret, and that by having this right the guitar plays divine. So I was reluctant to include the 1st fret in the whole overhaul.
Ok, the metal epoxy thing worked, but I'm certain I would have had a dissenting opinion if I saw it before you did it.
His point is valid. If one fret is bad, reason dictates it won't be an orphan on the fingerboard. Leveling the fretboard and installing a new nut is SOP. I'd have told you the same thing.
[OPINION]
Too many people consider the aesthetics of a guitar or bass of more importance than the performance or playability. Some of the sweetest playing instruments I've seen all look like they fell off a truck on closer inspection. If you're convinced a pink "Hello Kitty" sticker next to the bridge makes the guitar play better, then by all means, put the sticker on and go. This is your personal instrument and it only has to make you happy.
[/OPINION]
At least you can have a dialogue with this tech. Granted, he's seen a lot over the decades and a nagging habit is to dismiss things you have seen fail, or don't have complete confidence in. I don't understand his body dowel concept completely, but I can only agree with the theory. Since he's done quite a few of these types of fixes I'm guessing they work pretty well. No one want's to do a complimentary refix as there isn't that much money in guitar repair these days anyway.
Make sure you play the guitar before you take it out of the shop. The time to fine tune it to your style is before you pay for the repairs...
Happy Trails
Cynical One