Post by psiloguitarensis on Nov 19, 2021 10:44:50 GMT -5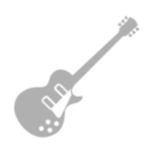 VOLUME UP
1 bridge series
2 bridge + middle series -- Do you mean to have the normal Bridge series humbucker and then the Middle in parallel (like the normal position 2 on a Squier HSS)? Or do you mean to have the Bridge pickup and the Middle pickup in series together, like one giant humbucker? That is a cool sound and Brian May uses it a lot. But it is much darker and heavier. Not quack at all.
3 b+m+n blended -- Do you mean to have B+M blended with N? Or do you mean B blended with M+N? Or, which would be very cool, B+N blended with M?
4 m+n blended
5 mid
VOLUME POT DOWN
1 bridge parallel
2 bridge + Middle parallel
3 B + M + N parallel -- So this is like position 3 above but simply with no blender?
4 Mid + neck parallel -- So this is like position 4 above but simply with no blender?
5 Mid
Regarding the 3-way switch, do you definitely need both North Single Coil and South Single Coil separately? I think they will sound very similar. If you only need one Single Coil, then you might be able to do the 3-way so it does: Bridge (series), Bridge (single coil), Bridge (parallel).
That would simplify the rest of the wiring since you might not need the push/pull. You could use it for something else like a phase switch or to change the tone control.
hey bro awesome question helped alot.
regarding 3 way i see what your saying i even like the idea of series humbucker parallel with the 3 way so seeing what your saying i will revert to that method to place humbucker in series or parallel mode. i see what your saying about the single coil humbucker neither coil sound differently so there is no point though i would like to be able do single coil mode so i can do SSS configuration since im trying learn comfortably numb and that humbucker is 3 times hotter than neck and mid pickup.
regarding using pot for phase switching i listened to a video of a les paul didnt really see much use other than thinning out the sound but would like opinions on the phase switching mode. didnt sound great either unless it can produce awesome sounds when i use my wah.
regarding blender pot going place neck on blender since most of my play is bridge and mid pickups. i use neck rarer than the rest so seems best to place on a blender or i could use push pull to activate it when ever then have 2 tones knobs.
if neck is blended what would my switch layout options be in series and parallel mode im not sure how i determine that and how to wire the switch up, this i will go back and think on to see what i can figure out
QOUTE OFFNEW QUESTIONS if i use 3way to make humbucker series or parallel and blender for neck do i even use a push pull pot or do i use the pot to make humbucker single coil when pulled up?
do i use volume pot to do my series parallel switch and that get a 3way 1p1t on off switch to ground one coil off for a SSS
configuration and have 2 3way switch.

btw

jhng

i didnt miss that quackocaster comment and quite intrigued by how it would sound, if i left series parallel to the 3way could i use the P/P pot to make that happen in pos 3 then 1245 are as normal less i hit a switch for series mode?