Post by bwps on Feb 10, 2018 9:26:48 GMT -5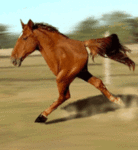 bwps,


I think you're OK to build your own piezo-saddle designs for retail sale, that is as generic as winding a coil of wire around one or more magnets. However, specific methodolgies and/or work processes might have been patented. Best to do a patent search first, just to make sure that you aren't taking a long walk off of a short pier.

But when you say, in public print, that you are going to analyze the Graphtech Acousti-Phonic module, you might be setting yourselves up for some tears, the legal kind. To avoid that potential, I'd suggest that you do two things:

a) Buy, at retail, a similar module from each of the other companies that make these things, as many companies as you can find. I know of L.R. Baggs, Fishman, Graphtech, RMC, Fender/Roland, etc. but there are plenty of others to scope out. The reason for this is two-fold, which brings us to:

b) Analyze every one of them, not just one or two, for frequency characteristics. One, you'll not be stuck with the results of just one particular device, and two, you head off any accusations of directly copying a specific unit. A copy does not need to be built exactly like the original (same p.c. board, same components, etc. which is a clone), it need only produce the same results from a similar input - that's what gets many small-time builders* into trouble with the big boys. Moreover, by having a compendium of results to draw from, you can devise your own set of "best sounds", and market them without fear that one of the aforementioned big boys will come after you - you've taken steps to avoid producing the exact same results as their stuff, for just that reason.
And just to make it three things:
c) Take notes. Take copious notes. Take 'em and make copious copies of those notes, and store them in different locations. Many a battle plan has been sunk before even launching, due to someone forgetting to document his/their history as it happens, only to have an accuser later say that you're simply making up excuses as you attempt to defend yourself. IOW, make almighty sure you have a squeaky-clean paddle when your accuser places you in a particularly odious creek.

Bottom line: IANAL**, so seek legal advice on your own before you even think of sitting down to write a business plan to take to the bank for a loan. Failure to do so is on you, no one else. 'Nuff said.
sumgai
* As noted, by small-time I don't mean guys who are hacking together a system for their private use, I mean those who are doing it for monetary gain of any dollar amount.
** But I play one TV.
Thanks, man. Your damn as hell right. "Copious copies.." lol even Seinfeld couldnt have thought of better word trick.

I have done some research and here in my country any similar fashion piezo patent has been requested. So, I can, in legal terms, move on.

We think the preamp is very good, the tones are fantastic, but needs a bit of some tweaking here and there. And copying only will not satisfy our needs. Getting the most of the already existing stuff is what will make a difference. We are making our project. However, going down in history shows us everything has been passed down. The details and processes, on the other hand, are the guys who differ from one project to another. John's preamp has that acoustic element the others so miss. We dont want to miss that.

We are thinking of for sure doing our own thing, but in a very shy and friendish manner, just for the musicians we know around the corner. If ever some success comes up along the way, we cant forsee it for the moment.
What is now drivin me nuts is if is really necessary to match the piezo's to the guitar's resonance frequency or if that is all about how the preamp circuit is carried out in terms of eqing.