Post by ashcatlt on Jan 27, 2013 14:22:24 GMT -5
I've actually been holding out on this thread for a little while. Wanted to wait till I had really proven the concept and had everything together. Also wanted to have some pics to put up. I was going to just append another post to my other thread -
the (current) Lorenzo's Tractor Live Rig
. But then sg went and built a whole forum for it, so...
Now, if you remember that thread, or if you click through enough links there, you'll find that we had been playing through this monstrosity:
I had, in fact, replaced the Dual MP with a Nady PRA 8:

But the darn thing weighs as much as I do! I absolutely refuse to lift it. We talked about putting it on wheels, but that doesn't help getting it up the stairs and onto the stage. It also just makes it harder to fit it into anybody's vehicle on the way to/from gigs.
On top of that, my signal sources (I tell them time and again that they are not "band members") are all caught up in married with children land and can't always get out to play whenever I find the opportunity. Now I can definitely find ways to make enough noise by myself to replace the rest of the band, but it does take a whole bunch of gear and only sort of does what I want sometimes.
I've been playing around in the studio with guitar-to-MIDI stuff for the last year or so since I finally got a working hex pickup, and have gotten some pretty cool stuff using things like MIDI arpegiators and the like to generate "automatic" accompaniment from live guitar input. My studio machine is rack-mountable, and I've worked it out so that I can use VNC to control the thing from my Kindle Fire so that I don't have to carry a keyboard, mouse, or monitor with it. But it's still too big, and I just don't like the idea of dragging my main recording machine around to bars.
So I went out and got an older Lenovo ThinkPad convertible laptop kinda like this: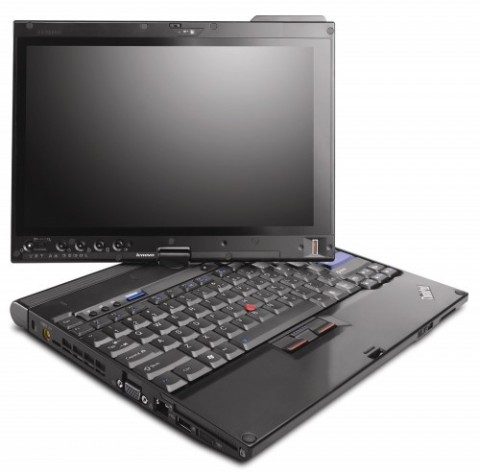 and (thanks to jimmys69 at the
homerecording.com
forum) got the deal of a lifetime on a Tascam US1641 interface:
Stuck it, my Alesis D4, and my Roland GI10 into a 6 space Anvil case, and bought a standalone license for PodFarm2 and Reaper. Now I've got everything I had in the big rack and more! Lorenzo's Tractor is scalable from just me triggering drums, bass, and synth, like so:
to the whole band, each with our own amp sim:
As a full band the laptop does pretty much exactly what that whole rack of crap was doing. We still run all the pedals on the way in, except that the ring modulator has been replaced by a JS plugin that I coded my own self. The "Mr Rogers mic" function is also accomplished ITB, by sending the main mix through ReaTune, and having it generate MIDI notes.
Right now I'm running the main guitar and bass inputs via DI into the mic pres, but I am not really happy about stepping down signals that are already not really hot enough, just to gain it back up at the pre or ITB. It's poor gain staging. But I just bought these DIs... Still a few things to sort out, but it quite definitely works as intended!
I haven't taken any pics of the new setup. I can say that with the laptop in a bag jammed into the empty rack space, a rackmount power conditioner in the back, and the DI for the output, it's just about exactly as much as I'd want to carry at one time. And it slaps together in like three minutes and is mixed exactly the same as when we rehearsed last week. I tell the soundguy "Plug it in, turn it up, and blame me!"