Post by yaux0005 on Apr 27, 2009 2:22:17 GMT -5
I hope y'all find this worthy of the truly nutzoid schemes... My first contribution to the group:
Super Duper Strat (aka thanks DA)
This wiring scheme is designed for a three pup guitar. Inspired by Dan Armstrong's Super Strat wiring and challenged by the single PPS selection available in that setup, this scheme allows *all* possible 3-pup combos including all six PPS and SSP combos. Although there are "dead" selections, switching is relatively logical to players familiar with mini toggles, specifically DA's Super Strat (down = series, up = parallel). Volume, tone, and phasing not shown; add to taste.
Each pickup gets it's own 4P3T on-on-on switch, $15 @ through mouser. Mid position for each 4P3T is "off" for that pickup. An additional 3PDT "mode" switch (S1 in the spreadsheet) alternates between SSP and SPP, with minor reprecussions on other selections. There are no hanging coils in this scheme.
I am keen on Borsanova's Broadbucker sound; I chose to incorporate a ~223 bypass cap from the neck pup to ground using the tone pot p/p. I also included a neck phase p/p on the volume pot in my prototype. The 3PDT was placed where the neck tone usually goes on a strat. Kid tested, mother approved.
Feedback and corrections appreciated!
Ben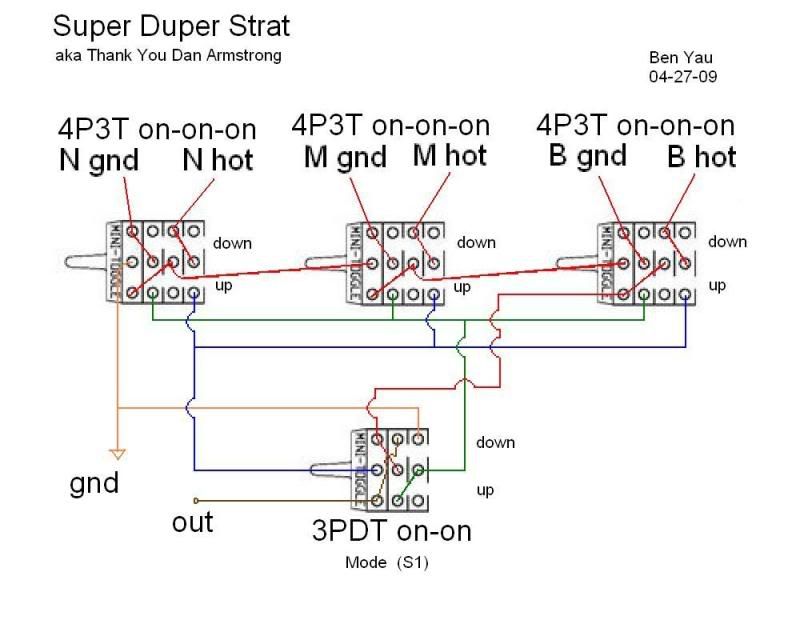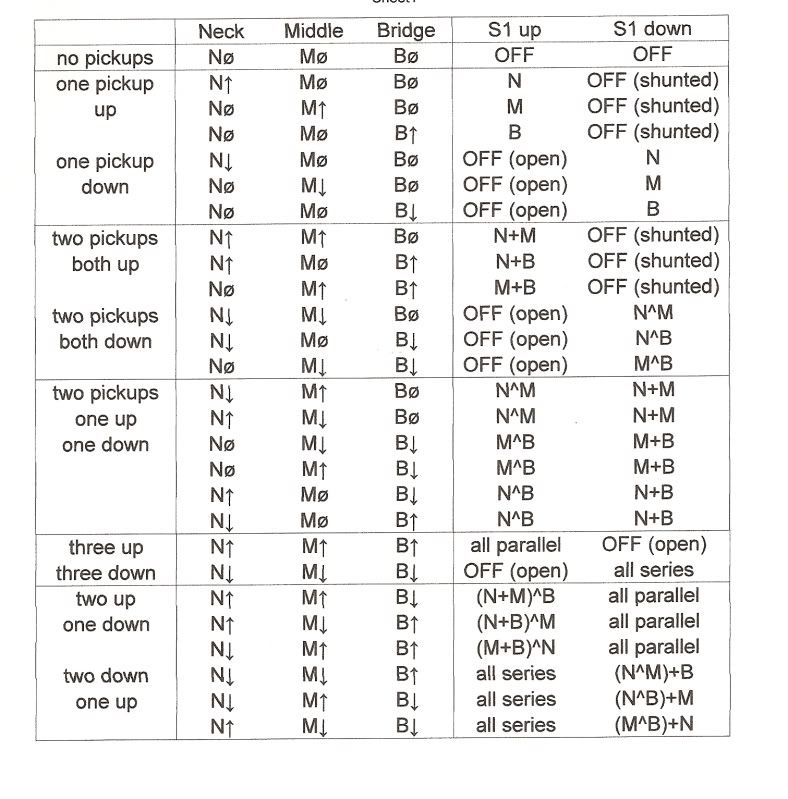 (Edited by Newey to show diagrams 2009427)